Every candidate meets your requirements
10x10 uses AI to aggregate and match top candidates from recruiting agencies
How we help 50+ companies hire top talent
10×10's quality and speed are outstanding, setting a very high bar for all hiring solutions. In one month, I've interviewed over 90% of the great candidates they shared. We've made three successful hires with their help. 
Suren Markosian
, CEO, Epic!
We've already filled two seats (an engineering manager and a senior front-end engineer) through 10×10. We've used a bunch of services like it, and 10×10 has already exceeded them in terms of candidate quality and volume.
Paul Sawaya, CTO, Captain401
The team at 10×10 spent time to really understand my role and requirements. We hired a near impossible to fill Head of Engineering through them, and would strongly recommend other companies work with them, too! 
Will Houghteling, CEO, Strive Talent
We make hiring 10x easier and 10x faster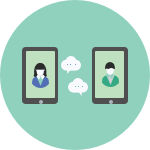 Hire the best engineers not on job boards and not reachable via cold email. Passive candidates trust our recruiting network to advise and connect them with exciting careers.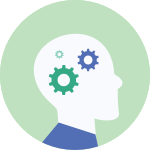 No spam – only qualified and interested candidates. Companies interview over 70% of our candidates (3.5x better than industry average) who are pre-vetted by recruiters.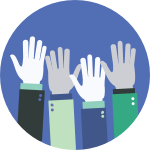 Reach beyond your network – 10×10 reaches a large pool of qualified candidates aggregated from the best recruiting agencies.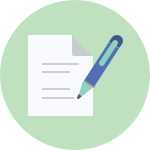 Employer signs a single recruiting agreement with 10x10 and connects your jobs to the 10x10 platform.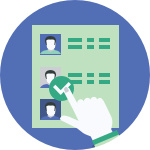 Our AI software analyzes and matches your jobs with large pool of candidates.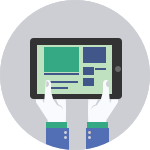 You're presented with vetted, qualified candidates, excited about your company.
Interview candidates from
Y Combinator S17
Eventbrite, VP of Engineering
StyleSeat, VP of Engineering
PayPal, Sr. Engineering Director
Yahoo, Sr. Engineering Director
Vastrm, VP of Engineering
Healthiest You (acquired by Teledoc), VP of Engineering
Tumbler, Founder          
Xign (acquired by JP Morgan), First engineer
Y Combinator S17   
Oracle, Engineering Director
Sun, Engineering Director
RockIT, Senior Recruiter   
Stuph Labs, Product Manager 
Fisher, Product Manager
In 2015, I joined a startup that had just received $25m in funding and was excited to triple the engineering team.  Hiring became my top priority and consumed most of my waking hours. "Painful" would be an understatement when describing the process of recruiting for top engineers in the red-hot San Francisco market.  To hire 25 new engineers, I worked evenings and weekends for over 6 months.
It seemed all my CTO friends had similar issues, so I began trying all the recruiting services and tools on the market, yet realized there's nothing close to a magic solution. After slogged through the pain of vetting and working with 50 different services, it was exhausting to build so many relationships and handle duplicates. I wish there is a single place I can go to find all the engineers I want to hire across all the agencies. I was looking for an "Open Table" for recruiting agencies that would aggregate all the talent in a single platform. This led me to found 10×10 – to build a product for all the fast growing companies that struggle to hire efficiently.
I have hired and managed many hundreds of engineers at both startups and public companies with teams that built many industry leading products. Although I love building products, I realized that what I have more passion for building teams and help people grow their careers. Starting a recruiting company means that I can do that not just for my company, and also for all of 10by10's customers.  So, I quit my job and went through YCombinator to transform recruiting with 10×10.
Our mission is to help companies and people live their dreams.  We help companies find the talent to accelerate their growth and help talent find fulfilling careers. We make the world a better place by connecting talent and companies 10x easier and 10x faster.
 April Chang, Founder